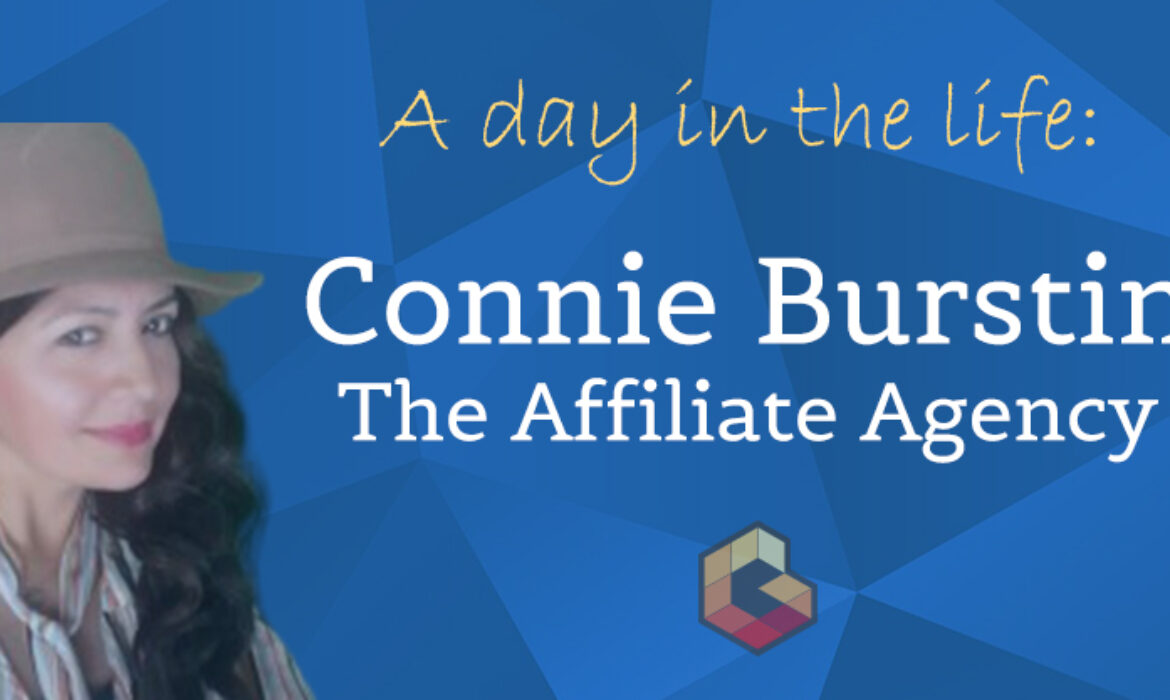 Connie Burstin is an iGaming industry veteran, and General Manager @ The Affiliate Agency, a company whose mission is to help the iGaming industry to set up, launch, manage and improve the performance of this performance based marketing channel under proper market regulations.
LIVE LIFE & DON'T LET LIFE LIVE YOU! – LIFE OF AN AFFILIATE MANAGER SINCE 1999
I begin my day at 6:30 am. First thing I do is exercise for 45 minutes and then I engage in some meditation. Then, I take a shower and get ready to head outside and take my dog for a walk. About 3 times a week I go to the supermarket to buy some fresh vegetables and fruits. By that time it is almost around 9:00 am, which means it's time to prepare a nice coffee and breakfast.
I try to be available at 9:30 am and the first thing I do is prepare my day like the old style of what needs to be accomplished/finished/followed up. I do this by making a list. Once I have decided the type of music that I will listen to that day, I start opening the shop. How do I open the shop online?
Skype and Telegram for me is like opening the shop as most of the time I have affiliates contacting me for doubts, questions or just chatting about a program that I am managing. This can take about 2 hours of the day and making sure that everyone is satisfied with the right answers and the overall service.
Right after this, it's time to check how the previous day went in terms of business acquired for my clients. This is a daily routine.
Then, I check with my team to see if something urgent needs to be accomplished for the day based on business reports from clients. I then continue with my list by taking a look at the projects where any sort of follow up is required. I look at the clock and it's somewhere around 11:30, which means it's time to take a 15 minute break with a second walk for my dog. This is also when I take a moment to think of new ideas for any ongoing projects.
Afterwards, I put aside 2 hours to start recruiting either new clients or looking for more affiliates on behalf of a client.
It is almost lunch time, which I use for getting a snack and also preparing a meal for my kid while making sure that he is on track with his own routine for the day.
Around 3:00 pm I usually make requests to the team either with designs, content or webmastering for a client.
I take another long break to prepare dinner and any other chores that need doing around the house. I usually have dinner at around 6:00 pm with my family and then take another walk for 30 mins. Then, I login again at around 8:00 pm and answer any pending questions from affiliates or clients. Again, I check the report to see how the business is going for my clients, especially to see if any new affiliate started to bring business. If that is happening, I make sure to reach the affiliate and make sure that he has all the necessary tools to keep going.
At around 10:00 pm I take a rest and watch some TV with my husband or my kid and catch up on things that need to be done for the following day at home. At 11:00 pm my eyes start to close and it's bedtime.
This is my routine from Monday to Thursday.
I try to make the best of Friday and spend most of the day catching up with life, with affiliates, and checking on new opportunities and ideas. I usually have a beer while talking with them and have loud music at home so it's like celebrating the end of the week. At night time on Friday, it feels like party time at my home! I sing Karaoke and practice a song that I will perform on Saturday for my friends and family on Social Media.
FOR ME WORK HAS TO BE FUN AND ENJOYABLE SO MAKE EACH MINUTE OF MY LIFE COUNT AND IT'S ALSO NICE IF I CAN MAKE A DIFFERENCE TO OTHERS.