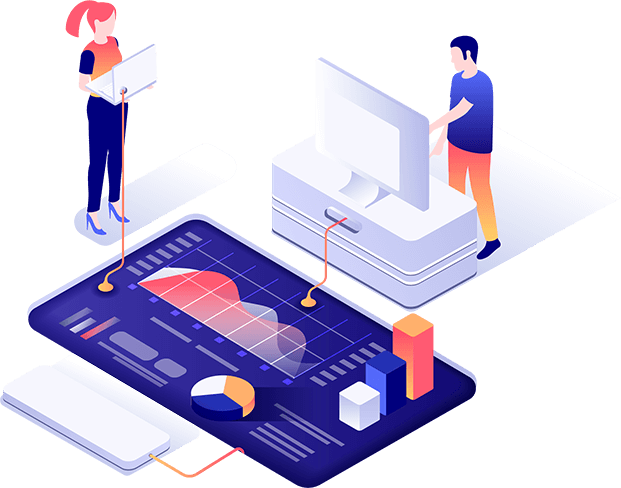 There are literally hundreds of affiliate software systems available, from Word Press plugins to full-blown third party powerhouses such as Amazon.com. Most offer basic tracking and reporting, some offer features you would probably never use, but if you are looking for software catering to iGaming, you really need to focus your search on software providers who have developed specifically for the industry.
Here are some of the features you should look for in good iGaming affiliate software:
Easy onboarding and solid API
Ad-serving and additional marketing tools
Recommended Affiliate Software Providers
Below is a list of the top software platforms created for affiliate programs.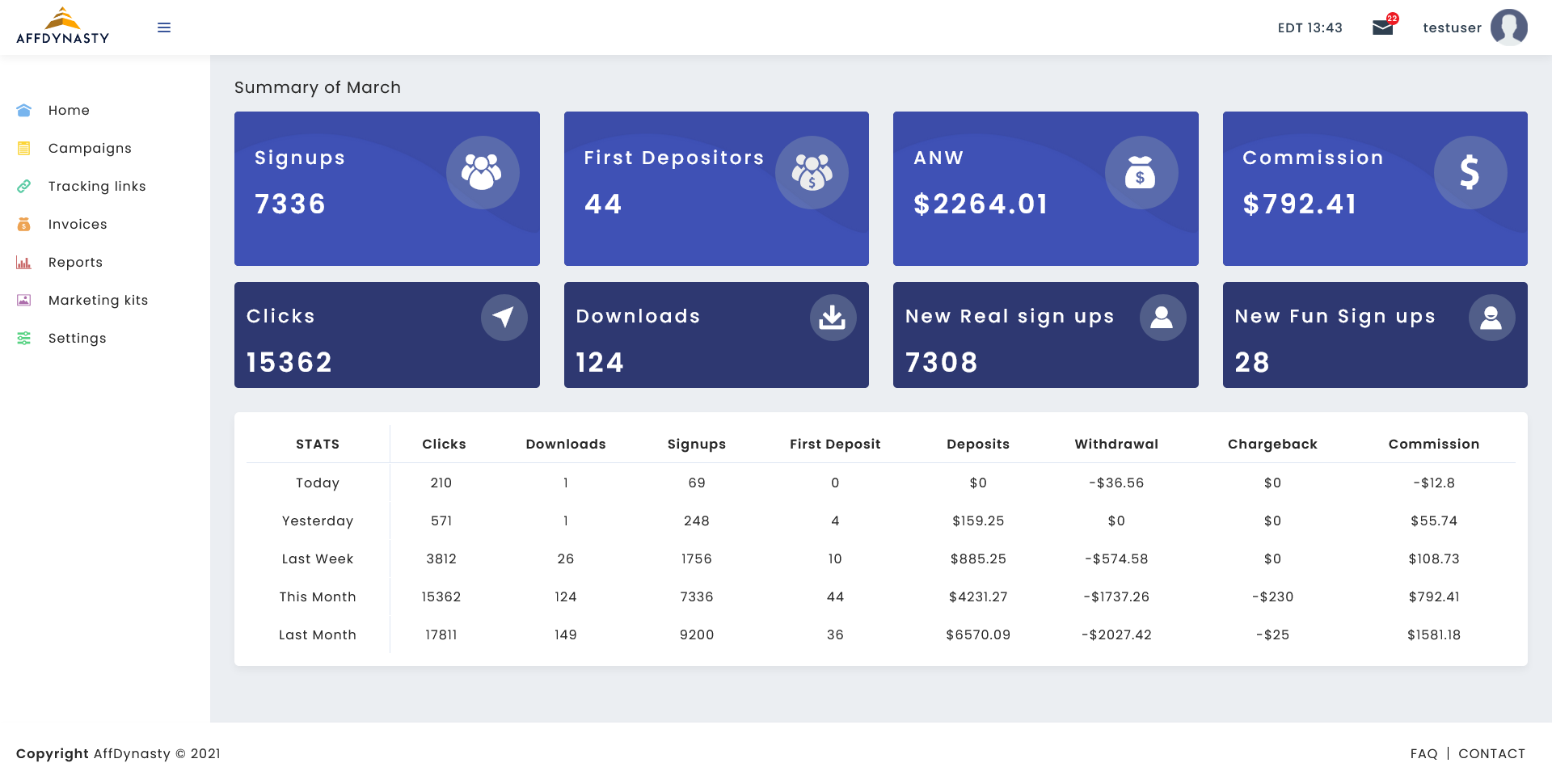 The Affiliate Agency Platform
The Affiliate Agency owns and operates our own affiliate platform. Our system is an option for brands who are looking for a system that has all of the important data points in an user-friendly, easy to integrate platform.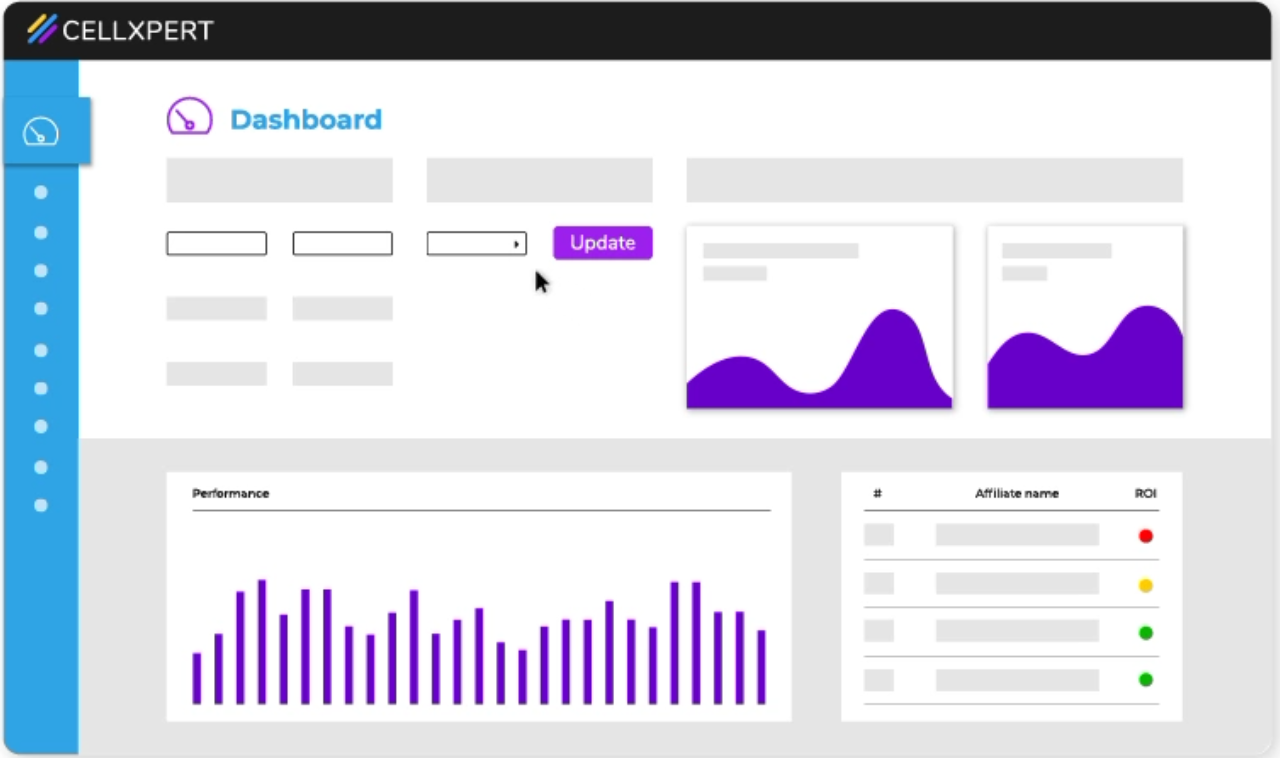 Cell Xpert is one of the most detailed and user-friendly affiliate software platforms catering to the iGaming industry. They base their software on trust which is smart considering the history of iGaming. Affiliate and brands can trust that the real-time data they are seeing is accurate.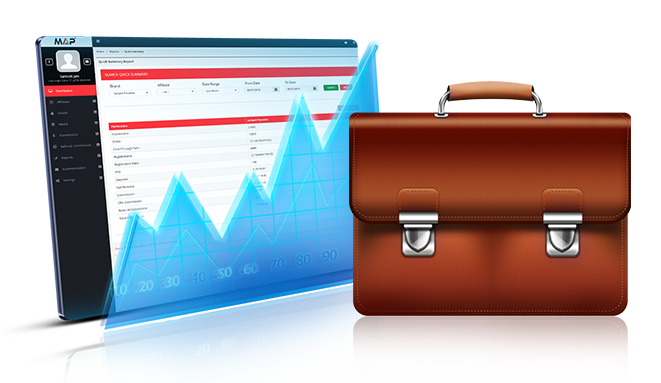 Mediacle has created a great affiliate tracking system that is easy to use and integrate and features most of the data points brands will need to run a successful affiliate program.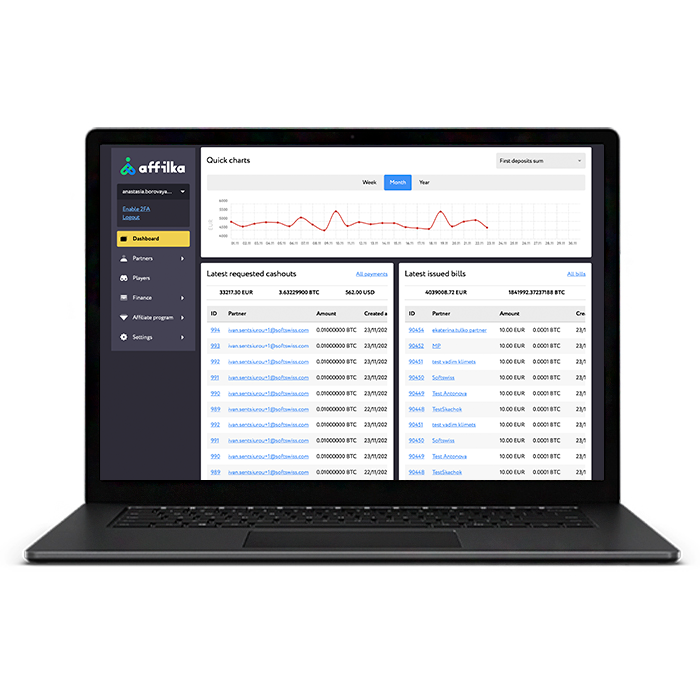 Affilka is a mature performance marketing tool with handy automated functional and unique features aimed to establish strong and transparent relationships with affiliates, track advertising campaigns, analyze players' activities, optimize marketing expenses and process affiliate payments on time from admin interface.
Contact us for more details and we will customize the Affiliate Management service you need