It's All About The Rep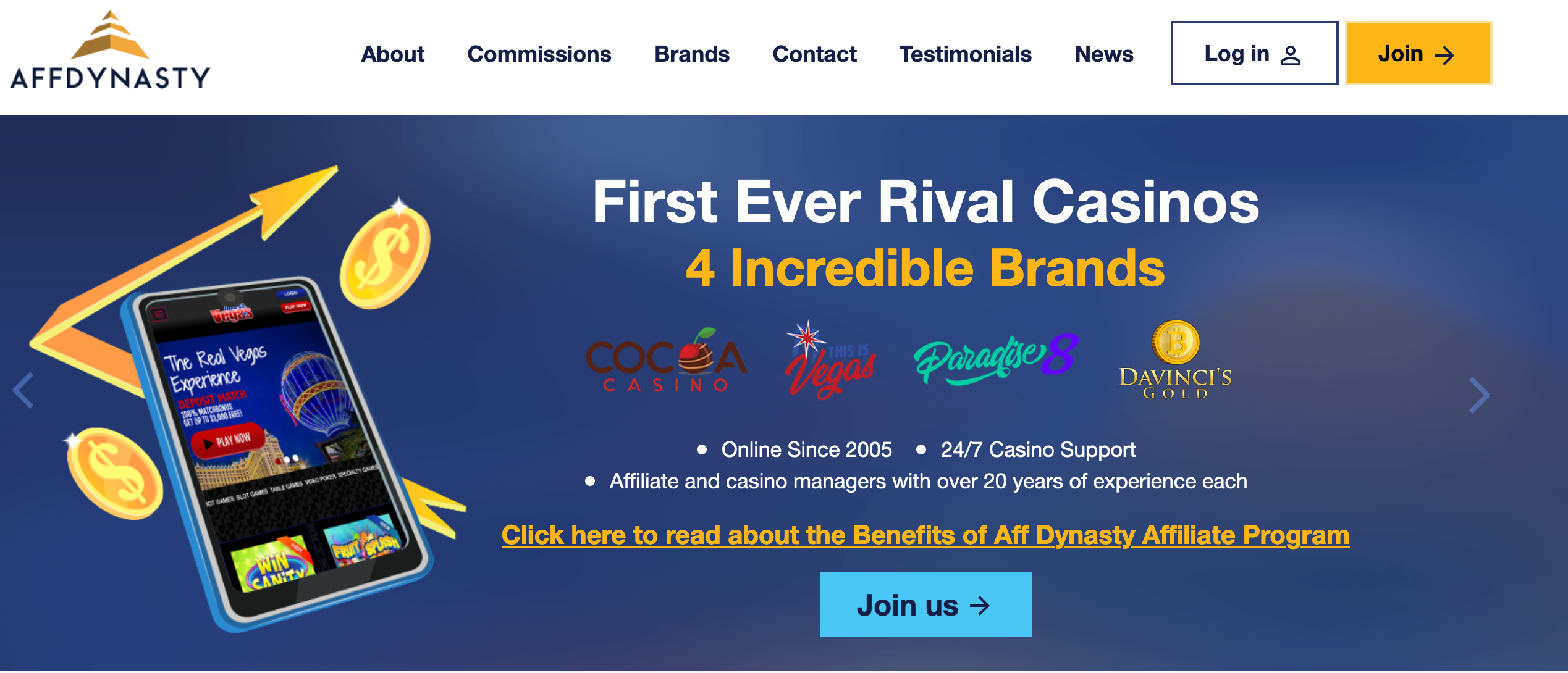 Injecting Some Reputation Into Your Affiliate Program
The founders of The Affiliate Agency bring our 20 years of reputable experience into every project we work on.
In 2019, a casino group came to us as they were just about to buy some brands that had been live since 2005. In fact, they were the first licensed brands for Rival Gaming. They wanted us to run their affiliate program, so we had to take some time to research the brands to be sure this was something we wanted to get into.
Why the hesitation? Well, while it's great for a brand to be around for 14 years, that's a long time to be operating in an industry that has seen some serious ups and downs since the mid-2000's. These brands were initially operating before the UIGEA was passed in 2006, so it was important for us to see how they handled the difficult times.
Any company in any industry that is around for over 10 years is going to have a lot of good and bad history. Companies from every industry make mistakes. iGaming may be a little more amplified based on the traditionally unregulated markets for most of its existence. The iGaming industry always did a great job of policing itself, with player and affiliate advocacy sites mediating issues. But ,the industry has had it's share of shady and straight-up criminal actors, so it's important for us to see how a company has handled issues in the past.
As mentioned above, we at The Affiliate Agency have impeccable reputations in the industry for over 20 years, and before we jump into anything like this, we need to be sure we don't put our name behind a brand with a checkered past.
We took at look at the brands and decided, while there were some issues with both players and affiliates, we felt that most could be resolved by putting our reputations behind the company and letting affiliates know there was a new, trustworthy sheriff in town. There were a few old commissions that were not paid from years before, but we got a commitment from the new owners that those would be settled.
The brands had been mostly dormant. There was little to no affiliate activity, even though there was a solid base of affiliates that we knew in the database. The question was, could we reinvigorate this program?
We decided the affiliate program needed a rebranding. It was called 400affiliates.com and nobody from Rival or anywhere else could explain the significance of the name. We considered the length of time we had been in the industry, along with the age of the brands and the history we had with Rival Gaming and decided to rebrand the affiliate program AffDynasty.com. We felt that said a lot about our history tied with the long history of the brands.
Then we launched and the hard work of bringing affiliates back and acquiring new began. Many of the old affiliates were surprised to see activity again. The casinos did a good job of re-activating players, and when that happens, affiliate earnings suddenly appear in an affiliate's account. With this happening, we had a way to start the conversations again.
We rebranded our positions in the affiliate forums and managed to bring back the affiliates in database who were still in the industry. And, with our connections in the industry, we added the current day super-affiliates and the brands took off really quickly.
The AffDynasty.com affiliate program is now one of the most trusted names in the industry and is driving nearly 85% of the traffic to these brands. Contact us and see how we can reinvigorate or start a reputable affiliate program for you.
Project Name
It's All About The Rep
Our Role
Reputation Management and Branding